The domain name landscape changes in 2013. With the launch of hundreds of new top level domains over the next two years, It has never been so challenging to protect your brand name on the Internet. While most businesses have not even laid down a domain name strategy yet, today you even have to make the first decision about how to protect your brand name.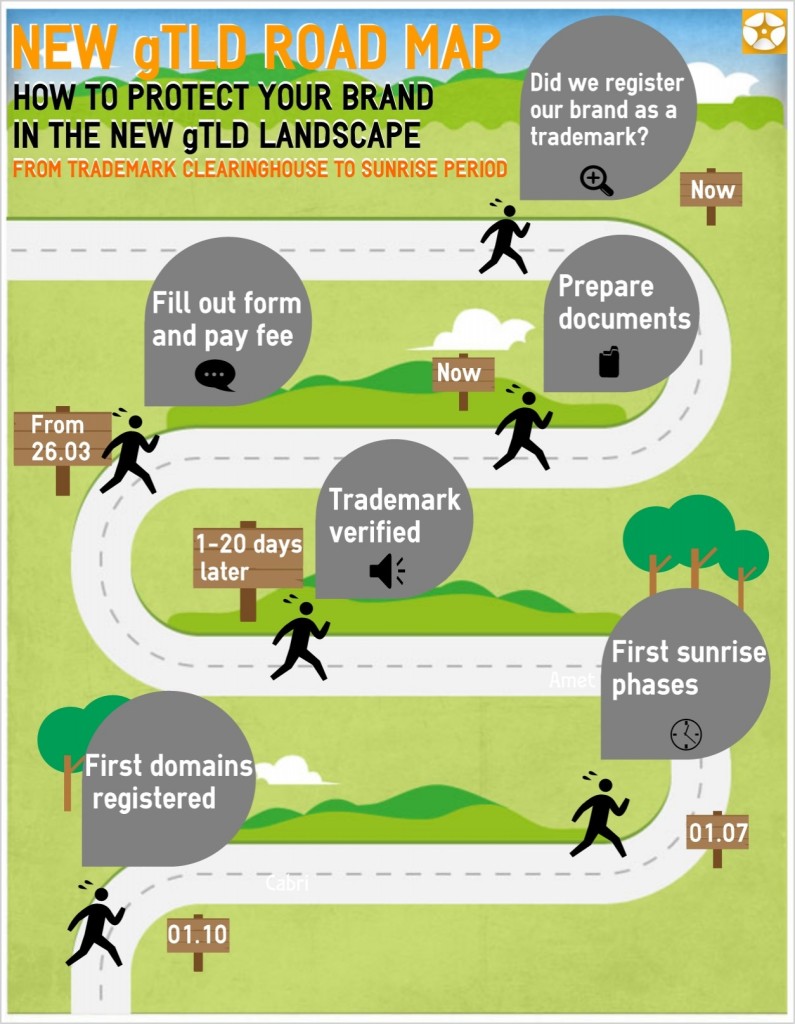 In the graphics left you can see the complete process from investigating if you have a trademark until securing your domain name in the Sunrise period.
NEW gTLD ROAD MAP
HOW TO PROTECT YOUR BRAND IN THE NEW gTLD LANDSCAPE FROM TRADEMARK CLEARINGHOUSE TO SUNRISE PERIOD
1. Prepare documents
2. Fill out form and pay fee
3. Trademark verified
4. First sunrise phases
5. First domains registered
Brands must start contemplating the impact of all the new gTLD extensions on their existing domain strategy. Executed correctly, your strategy should shift from domain assets that can demonstrate measurable return on investment.
- See more at: http://nicenic.net/news/messview.php?ID=13211